ScreenInvader
A Social TV.
---
Project maintained by Metalab
Hosted on GitHub Pages — Theme by mattgraham
Ever wished you could play media content from your notebook or smart phone on a TV/screen/projector in an instance? Just surf the web, watch video tubes or browse images the way you usually do while being just a click away from presenting it on your TV? That's what the ScreenInvader is doing for you and your friends.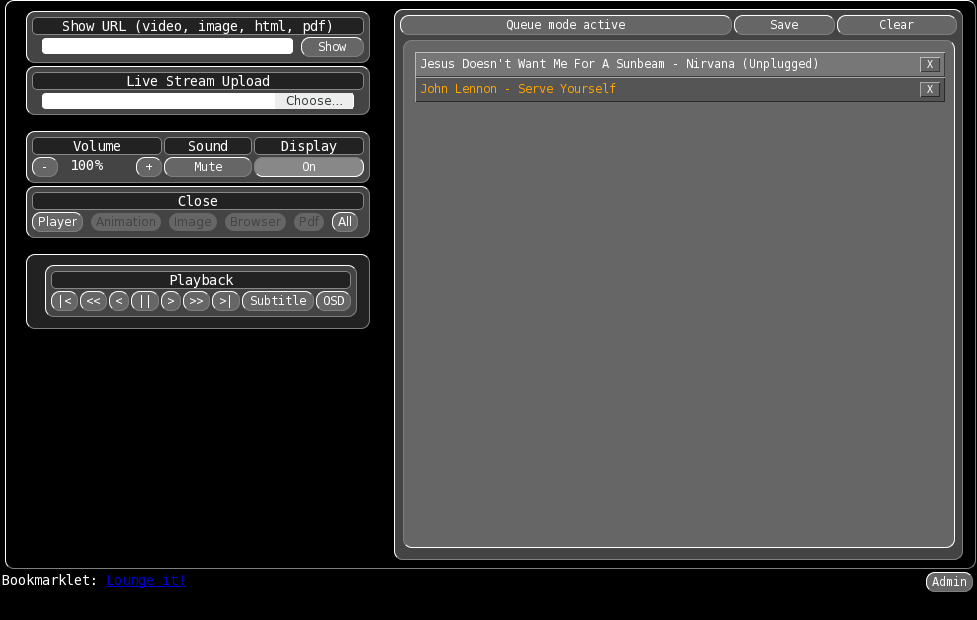 Get it!
Please have a look at the Getting Started guide.
Contribute!
You can find a guide on how to build images and hack custom features here
License
GPL V2
Contributors
Amir Hassan: amir@viel-zu.org Jascha Ehrenreich: jascha@jaeh.at Bernd Forstner: red667@gmail.com